OUR VISION
Our vision for Simply Soup is easy: we want to make delicious but healthy fast food available to everyone, everywhere at any time! Easier said than done perhaps? Well, we believe we can do it!
Life is simply too short to eat bland, uninteresting food! We believe each meal should be home-cooked with love and be made with the freshest ingredients of the season. Only then can your body absorb all the nutrients and vitamins of this good food and lead to a long, thriving, healthy life. And a healthy body leads to a healthy mind and a happy soul and that is exactly what we want:
…to make you happy!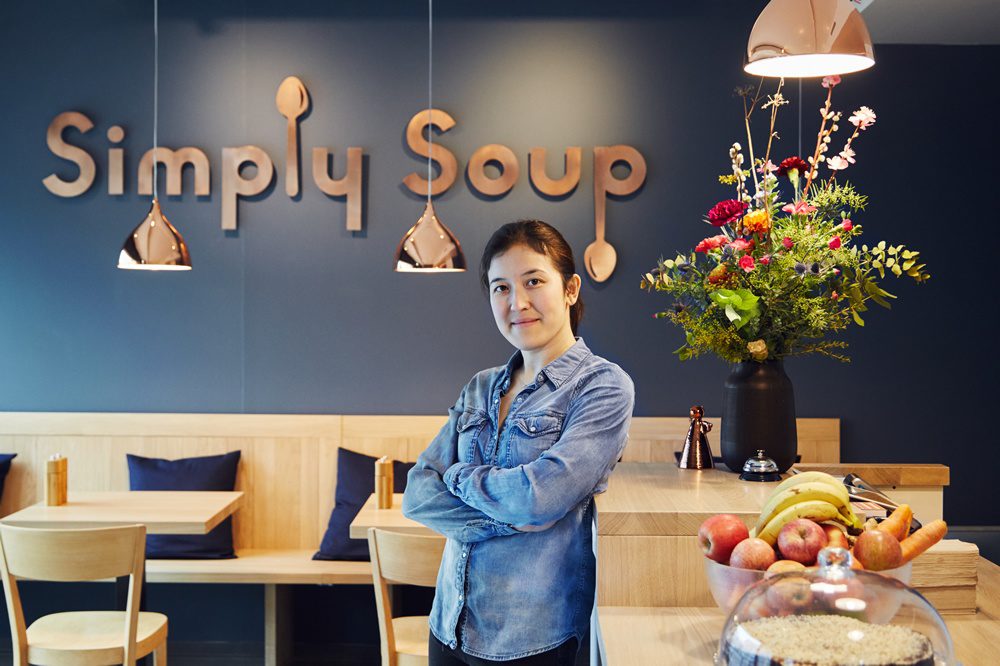 ABOUT US
SIMPLY SOUP OPENED IN ZÜRICH IN JANUARY 2012.
After moving to Switzerland in 2010, soup enthusiast, Assem, couldn't find a place that served fresh, healthy "fast food". So she decided to create one of her own. Simply Soup was created to satisfy the appetite of anyone looking for fresh, seasonal, international soups, salads and sandwiches served in a friendly and cozy environment.
Fresh
We believe that everyone has the right to enjoy food made from only the freshest produce available. Fresh ingredients have a better taste, smell and are healthier.
Our soups are made from scratch every morning. There is no need for an expiry date because fresh soup will be made the following day.
Seasonal
Seasons give us variety and excitement about the foods we eat. Following nature's natural patterns ensures we eat the best tasting, healthiest and freshest foods available.
At Simply Soup we have hundreds of soup recipes, which we use only when the time is right. Nothing beats cooking with seasonal ingredients.
Homemade
All our soups, salads, sandwiches and juices are handmade and homemade every morning in our own kitchen. So you can be sure the quality will be top notch every time!