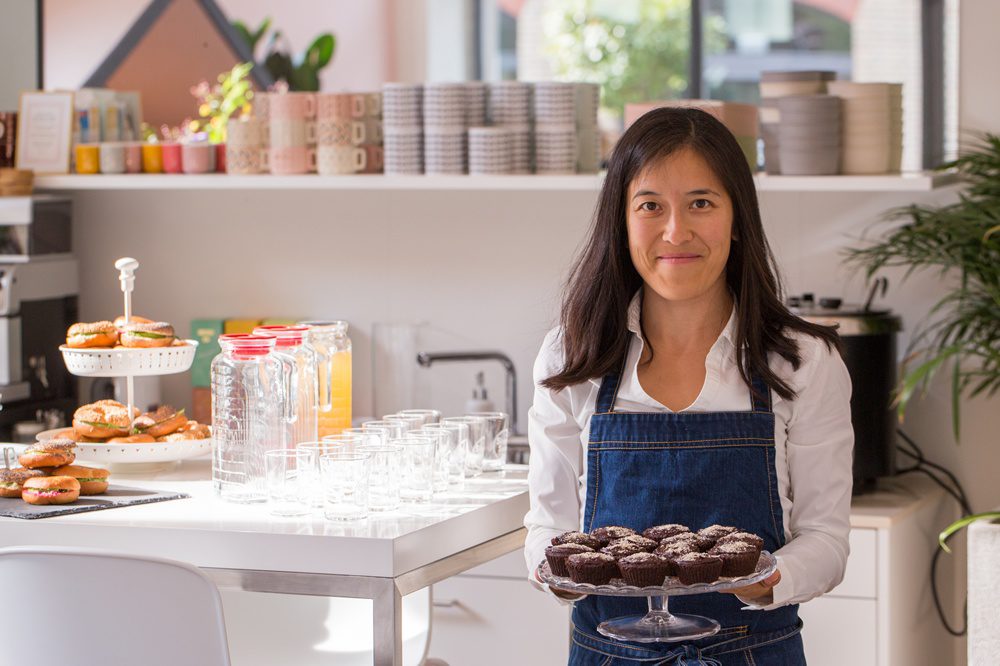 From soups to finger food, our Catering service provides a great variety of delicious and healthy foods.
Whether it's an event, Apèro or a celebration – creating unforgettable moments is our passion!
By filling out the form you can give us the necessary information to provide you with a tailor-made quote.
If you would rather talk to us in person or have a special request you can also reach us on 044 554 66 71 oder email us at catering@simplysoup.ch
What do our customers say about us?
If you're looking for perfectly balanced, plant-based nibbles with service that exceeds your expectations, then Simply Soup delivers exactly that and more. The selection and variety of options, the flexibility and ease of organising especially how they truly do cater from A-Z on the day make me a loyal, trusted and beyond happy client.
We, as the organising team, have been so extremely happy to work with Simply Soup as they over delivered in every single way. They accompanied the food with beautiful flowers and adapted everything according to our needs! They literally took care of everything so we did not have to worry about the lunch at all – it was completely stress-free for us!
I was very happy with the service, from how the Simply Soup helped me plan the food to the delivery, the follow-up and pickup of everything. The guests were all satisfied, all the food was gone and I go only positive feedback!
I love catering my workshops from Simply Soup because the food is always high quality and delicious. My clients are always complimentary and want to know who made the food. It is healthy and satisfying. The team also is really good about giving me options and delivering on time. Highly recommend!!